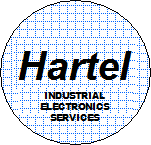 Hartel Electronics Services
9449 Maltby Rd.
Brighton, Michigan 48116

MACHINERY WE FIELD SERVICE
LATHE
MILL
MACHINING CENTER
PRESS-HYDRAULIC OR COUNTER BALANCED
WIRE DRAW
TRANSFER
CONVEYOR
HVAC FAN
TEST STAND
SHAPER
GEAR HOBB
GEAR GRINDER
I.D./O.D. GRINDER
JIG GRINDER
BROACH
WOOD
CMM
HONE
MATERIAL HANDLING
ROBOT
AND OTHERS!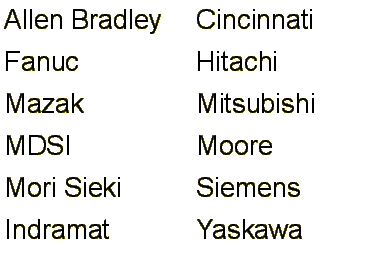 Expert control & drive diagnosis is our specialty. We will resolve your problem with a reliable solution to the issue.
We provide field service on most any type of Industrial or commercial equipment. We also engineer and install system upgrades.
We will arrive promptly and resolve control malfunctions quickly so that your operation can get back to making money.
We can turnkey the repair since we provide both field service and component repair and upgrades. We also sell new parts or can help source hard to find parts.
OTHER MACHINE CONTROL SERVICES
Custom Servo & Spindle Cables
PLC Installation & Programming
Debug of Relay Logic
Limit & Cam Switches
Tool Changers, Loaders, Motors
& Upgrades to New
Allen Bradley, Automation Direct,
TECO, Fanuc